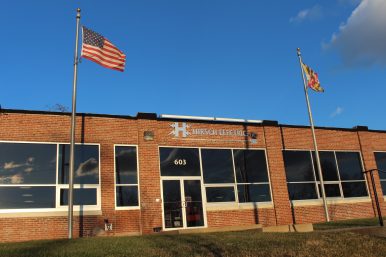 1. Where is your office located?
Baltimore Headquarters – 603 Dundalk Ave., Baltimore, MD 21224
DC Metro Office in Beltsville, MD  7001 Muirkirk Meadows Drive, Beltsville MD 20705
2. What are your office hours?
7am – 4pm : Monday – Friday
3. How long have you been in business?
This year, Hirsch Electric, LLC is celebrating 21 years of service to Baltimore and the surrounding region.
4. What type of commitment to safety do you offer?
Safety is very important to us.  Check out our 'Commitment to Safety' page for information regarding our safety program.
5. Are you a union shop?
No. We are Merit Shop affiliated with Associated Builders and Contractors.
6. In what areas do you work?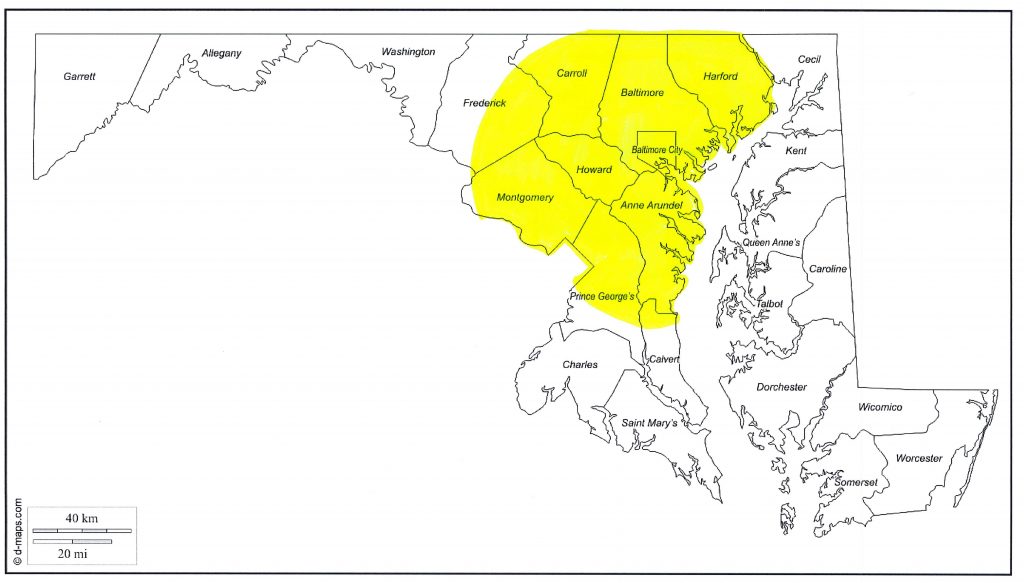 Pictured above in yellow is our "Preferred Area of Work", but we are not limited to only these areas. We have completed projects in areas such as Fort Belvoir, VA and Northeast D.C. We will soon be expanding our operations into the DC Metro area.
You can also view a map of our projects here.
7. How can I submit an ITB?
Our preferred method is through Building Connected. We can also accept estimating correspondence using estimating@hirschelectricllc.com.
8. Are you licensed/insured/bonded?
Yes – we are licensed throughout the Baltimore – Washington region. We are insured and bonded and have a bonding capacity over $30 Million.
9. Do you offer a warranty for your work?
Yes – we have a one year warranty upon completion date of the project.
10. Are you hiring?
Check out our 'Careers' page for information regarding employment.
11. Do you offer education/apprenticeship programs to your employees?
Yes – we offer apprenticeships with a tuition reimbursement program. We currently have over 40 employees enrolled in apprenticeship programs with ABC, IEC, and Harford County Electrical Contractors Association.
12. Do you have any professional affiliations?
We are proud members of ABC – Associated Builders & Contractors Baltimore Metro Chapter, IEC Chesapeake,  Building Congress & Exchange and CFMA – Construction Financial Management Association