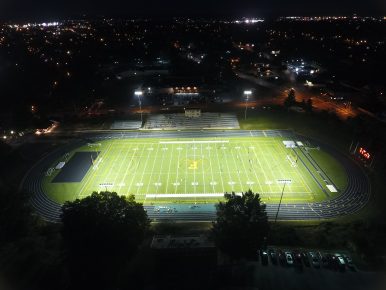 Hirsch Electric's utility division has quickly grown to be a leader in the underground utility construction industry throughout our region.  We are dedicated to maintaining the highest standards of excellence, dependability & safety for both our customers and employees.  We continue to achieve this by maintaining a versatile fleet of reliable equipment, used by our motivated & skilled workforce.
Our experienced crews are thoroughly trained to utilize each piece of machinery as safely & efficiently as possible.  Underground construction often involves working under challenging conditions while safely using complex equipment. Our customers can rest assured – each crew member has the training and experience to complete each job efficiently.
We are able to consistently deliver quality results by carefully supervising daily operations – both on the job & from our office – to ensure that the construction schedule & budget are respected, while maintaining a direct line of communication with our customers.  Throughout construction, our team makes every effort to preserve the natural environment in which they're working with minimal intrusion on developed property.
We welcome the opportunity to discuss any underground project regardless of its size or conditions.
Services Offered
Underground Electrical Utilities
Electric and Telecom Ductbank Installation
Site Lighting
Street Lighting
Sports/stadium Lighting
Parking Lot Lighting
Traffic Signalization
Confined Space Construction
Installation of Transformers and Pedestals
Manhole Installation
Equipment
Digger-Derricks
Augers
Bucket Trucks
Backhoes
Dump Trucks
Trenchers
Excavators
Mini-excavators